---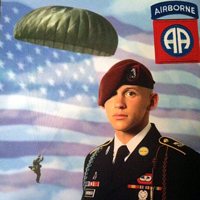 John was born on 21 March, 1993 in Neptune Twp, New Jersey. He was raised 40 minutes North in a small town called Milltown, New Jersey. All through high school, John knew he wanted to serve his country.
The day he turned 18, he first witnessed what it felt like to jump from a perfectly good airplane. As graduation drew closer, John started looking at different branches of the military. During this search he was told by a recruiter he could continue to jump from airplanes and get paid for it. What better job is there then to be part of the U.S. Army Airborne? ... [read more]
---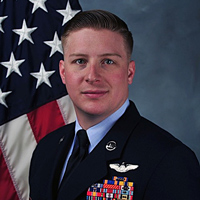 Technical Sergeant Michael T. Farthing is an Evaluator Aerial Gunner on the AC-130W assigned to the 16th Special Operations Squadron, 27th Special Operations Group, 27th Special Operations Wing, Cannon Air Force Base, New Mexico. Sergeant Farthing was born at Hahn Air Force Base Germany on 17 September 1987 to Phillip a Tamara Farthing. His father, a Gulf War veteran, retired from the Air Force in 1991 after 20 years of distinguished service. Sergeant Farthing attended Watauga High School in Boone, NC graduating in 2005. He is married to his wife Zahira, who is also active duty Air Force, and they have two children, Zoraida and Evan. ... [read more]
---
Rebuilding Warriors 2017
Take a look back at our year in 2016 and a peak in to what we've done so far this year. Thank you to our volunteers and donors!
---
We presented Service K9 Patti to Former Green Beret CWO 3 Cary Flatt. We'd like to thank the Dallas Stars for this remarkable opportunity and for recognizing Veterans from all eras of service. We would especially like to thank Ryan "Birdman" Parrott and Mary Meier of the The Birds Eye View Project for giving us such a tremendous platform to share our message. Thank you all who support us. Cary, welcome to our family!
Thanks to @RebuildWarriors and @BEVProject, another service dog was able to be paired up with a veteran. pic.twitter.com/K28N2vha0w
— Dallas Stars (@DallasStars)
March 21, 2017
---
Support Rebuilding Warriors
When you shop at smile.amazon.com, Amazon donates for you.


Rebuilding Warriors is a registered 501(c)(3) non-profit corporation. As such, all donations to Rebuilding Warriors are tax deductible.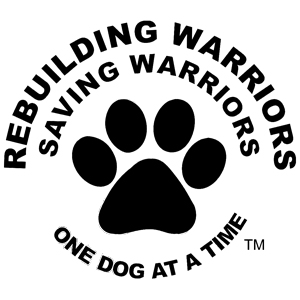 ---
Get in touch! – Stay in touch! – Please contact me by email.
Get all the latest news on: