Don't miss our Ultimate Range Day Package Raffle ! (below)
---

Please read Brian's bio
and get involved.
Brian Haas was born in Houston, Texas in July, 1973. He joined the Army in May, 1996, a few years after graduating high school. After spending three years enlisted as a 77F (refueler), Brian submitted his application for flight school and got selected. After earning his wings, Brian chose to fly the AH-64D Apache Longbow as his advanced aircraft. Brian has since spent the last 16 years as a pilot (PI) and maintenance test pilot (MTP). He is married to his best friend, Jolyne, and they have three kids between them: Christopher, Taylor, and Connor.
He served in Iraq in 2007 and 2008 as an Infantryman Machine Gunner protecting civilian contractors and recovering blown up vehicles. ... [read more]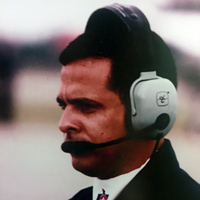 Please read Chico's bio
and get involved.
Pablo Romero, known in the US Air Force as Chico, served for 24 years and ended his Air Force career with a medical retirement. He started his career in the Air Force with the Air National Guard in Puerto Rico where he decided to begin active duty to see the world. He sought to fulfill the dream he promised his dad one day to be part of the USAF Air Demonstration team "The Thunderbirds". He promised this to his dad when they saw the team in El Castillo Del Moro when the Thunderbirds performed a demonstration.
He began active duty with his first assignment at McChord AFB in the state of Washington. This was a complete change of climate from tropical weather to raining and cold but didn't stop him. ... [read more]
---
Clicking on the flyer will take you to the Donate page. On that page please click on the red and white "Donate" button. (see the full-sized flyer here)
That will take you to the PayPal web site where you will enter an amount of $100. In the notes section, indicate your donation is for a raffle ticket (or if you like, 'The Ultimate Range Day Package Raffle Ticket'). Include the address where you would like the ticket mailed.
The Raffle Drawing will held July 4!
Alternately, feel free to email RebuildingWarriors@gmail.com telling us you'd like a raffle ticket, and we will send you an invoice for $100. Please include your mailing address so we can send you the raffle ticket.
You could also send a $100 check made out to Rebuilding Warriors. Mail it to our office at 2984 Temescal Ave, Norco, CA 92860. Please include in the memo section that your donation is for a raffle ticket.
---
Support Rebuilding Warriors
When you shop at smile.amazon.com, Amazon donates for you.


Rebuilding Warriors is a registered 501(c)(3) non-profit corporation. As such, all donations to Rebuilding Warriors are tax deductible.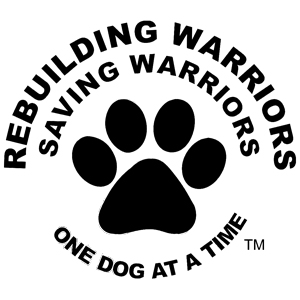 ---
Get in touch! – Stay in touch! – Please contact me by email.
Get all the latest news on: