Don't miss our Ultimate Range Day Package Raffle ! (below)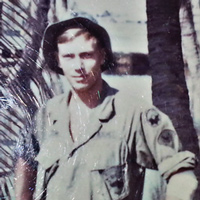 Please read Charlie's bio
and get involved.
My name is Charlie Timp. I'm a 66 yr old Vietnam vet. I served in 1968-69 with the 9th infantry div 2/47 infantry battalion. Upon my return from Vietnam I didn't tell many people I'd been there. The war wasn't popular and we were despised by many who protested the war. I drank heavily for 8 years following my service time. I went through rehab in 1978 and have been sober nearly 38 years.
I struggled in my jobs. I was a transportation manager for many companies. I've been married 4 times and now have a woman who understands PTSD. I had counseling in the mid 1990s which helped but I always felt like a square peg in a round whole. ... [read more]
---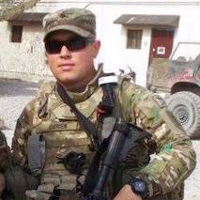 Please read Shaun's bio
and get involved.
My name is SGT(R) Shaun O'Brien. I lived most of my life in Hackettstown, NJ. After high school I got my associates degree in Visual Communications. I worked as a graphic artist and print shop manager for nearly 10 years, but knew that I wanted to help people and be part of something much bigger.
I enlisted in the United States Army in January, 2009 as a Medic. After my completion of basic training and AIT in October 2009 I was assigned to the 3rd Brigade Combat Team 1st Infantry Division (The Big Red One) at Fort Knox, Kentucky. ... [read more]
---
Clicking on the flyer will take you to the Donate page. On that page please click on the red and white "Donate" button. (see the full-sized flyer here)
That will take you to the PayPal web site where you will enter an amount of $100. In the notes section, indicate your donation is for a raffle ticket (or if you like, 'The Ultimate Range Day Package Raffle Ticket'). Include the address where you would like the ticket mailed.
Alternately, feel free to email RebuildingWarriors@gmail.com telling us you'd like a raffle ticket, and we will send you an invoice for $100. Please include your mailing address so we can send you the raffle ticket.
You could also send a $100 check made out to Rebuilding Warriors. Mail it to our office at 2984 Temescal Ave, Norco, CA 92860. Please include in the memo section that your donation is for a raffle ticket.
---
Support Rebuilding Warriors
When you shop at smile.amazon.com, Amazon donates for you.


Rebuilding Warriors is a registered 501(c)(3) non-profit corporation. As such, all donations to Rebuilding Warriors are tax deductible.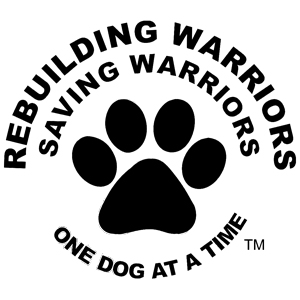 ---
Get in touch! – Stay in touch! – Please contact me by email.
Get all the latest news on: