---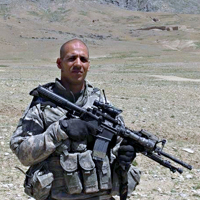 At the end of 2005, I decided I wanted to join the military, for a better life for my family and as an adventure for me. I went to a recruiter and told him I watch the news a lot and I wanted to be in the fight and on the front line.
On February 16, 2006, I left for Fort Benning, Georgia to start my basic training as an Infantryman. In June of the same year, I graduated and got stationed with the Celta Company1/506th Inf of the 101st in Fort Campbell, Kentucky. ... [read more]
---
Rebuilding Warriors 2017
Take a look back at our year in 2016 and a peak in to what we've done so far this year. Thank you to our volunteers and donors!
---
We presented Service K9 Patti to Former Green Beret CWO 3 Cary Flatt. We'd like to thank the Dallas Stars for this remarkable opportunity and for recognizing Veterans from all eras of service. We would especially like to thank Ryan "Birdman" Parrott and Mary Meier of the The Birds Eye View Project for giving us such a tremendous platform to share our message. Thank you all who support us. Cary, welcome to our family!
Thanks to @RebuildWarriors and @BEVProject, another service dog was able to be paired up with a veteran. pic.twitter.com/K28N2vha0w
— Dallas Stars (@DallasStars)
March 21, 2017
---
Support Rebuilding Warriors
When you shop at smile.amazon.com, Amazon donates for you.


Rebuilding Warriors is a registered 501(c)(3) non-profit corporation. As such, all donations to Rebuilding Warriors are tax deductible.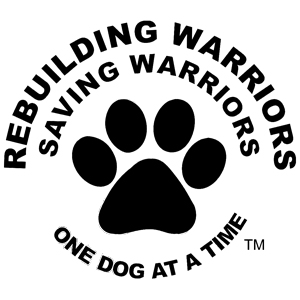 ---
Get in touch! – Stay in touch! – Please contact me by email.
Get all the latest news on: