---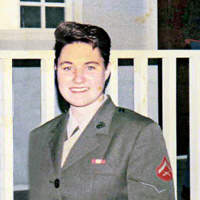 Please read Beth's bio
and get involved.
Cpl Beth Wiggins enlisted into the United States Marine Corps October 1, 1995. She served four years active duty and was discharged with an Honorable Discharge on October 2, 1999. Beth attended Boot Camp at Parris Island, South Carolina from October 1 until graduation on December 29, 1995. While in Boot Camp she was a Fire Team Leader and Platoon Guide.
After Boot Camp she was stationed at Fort McClellan in Anniston, Alabama for Military Police Training. Upon completion of MP school she was stationed at MCAS Iwakuni, Japan from April 1996 thru April 1997. After her tour overseas she was stationed at MCLB Albany, Georgia from April 1998 until her discharge October 1999. During her time in the Marine Corps she had the distinct honor to be chosen to play on the All Marine Softball Team. ... [read more]
---
We presented Service K9 Patti to Former Green Beret CWO 3 Cary Flatt. We'd like to thank the Dallas Stars for this remarkable opportunity and for recognizing Veterans from all eras of service. We would especially like to thank Ryan "Birdman" Parrott and Mary Meier of the The Birds Eye View Project for giving us such a tremendous platform to share our message. Thank you all who support us. Cary, welcome to our family!
Thanks to @RebuildWarriors and @BEVProject, another service dog was able to be paired up with a veteran. pic.twitter.com/K28N2vha0w
— Dallas Stars (@DallasStars)
March 21, 2017
---
Support Rebuilding Warriors
When you shop at smile.amazon.com, Amazon donates for you.


Rebuilding Warriors is a registered 501(c)(3) non-profit corporation. As such, all donations to Rebuilding Warriors are tax deductible.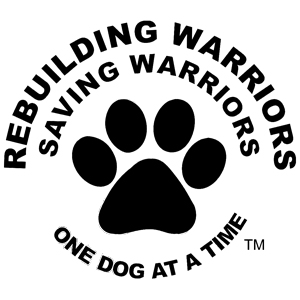 ---
Get in touch! – Stay in touch! – Please contact me by email.
Get all the latest news on: