Don't miss our Ultimate Range Day Package Raffle ! (below)
---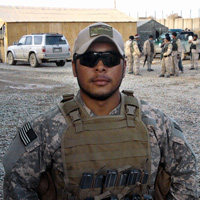 Please read Mike's bio
and get involved.
CPL Michael "Mike" Vasquez graduated from OSUT at Ft. Benning, GA as an Airborne Infantryman (11B1P) in 2005.
He served in Iraq in 2007 and 2008 as an Infantryman Machine Gunner protecting civilian contractors and recovering blown up vehicles.
In 2008-2009 Mike deployed to Afghanistan as an Infantryman team leader to provide Protective Security Detail for Military Intelligence soldiers and worked as a Human Intelligence exploitation expert as a secondary role. ... [read more]
---
Clicking on the flyer will take you to the Donate page. On that page please click on the red and white "Donate" button. (see the full-sized flyer here)
That will take you to the PayPal web site where you will enter an amount of $100. In the notes section, indicate your donation is for a raffle ticket (or if you like, 'The Ultimate Range Day Package Raffle Ticket'). Include the address where you would like the ticket mailed.
The Raffle Drawing will held July 4!
Alternately, feel free to email RebuildingWarriors@gmail.com telling us you'd like a raffle ticket, and we will send you an invoice for $100. Please include your mailing address so we can send you the raffle ticket.
You could also send a $100 check made out to Rebuilding Warriors. Mail it to our office at 2984 Temescal Ave, Norco, CA 92860. Please include in the memo section that your donation is for a raffle ticket.
---
Support Rebuilding Warriors
When you shop at smile.amazon.com, Amazon donates for you.


Rebuilding Warriors is a registered 501(c)(3) non-profit corporation. As such, all donations to Rebuilding Warriors are tax deductible.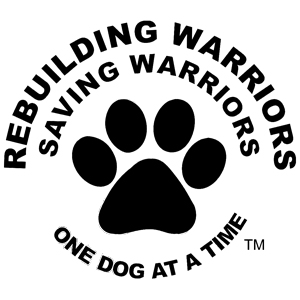 ---
Get in touch! – Stay in touch! – Please contact me by email.
Get all the latest news on: